Fire and Smoke Damage Restoration Baton Rouge
Fire restoration work requires specialized training and expertise such as the kind our professionals with 911 Restoration have in spades, and this is why the people of the area count on us to save their home from the damages caused during a fire and smoke event.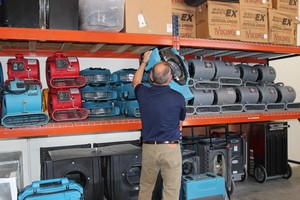 A fire and the damage that the flames cause may be centralized in one location of the home or business, but the smoke that it generates has a profound ability to travel far and wide through the ventilation system.
Smoke damage in the rest of the home, and the smell that it carries with it can last for years if it isn't properly taken care of by an expert in such disasters like our fire and smoke restoration Baton Rouge professionals.
In addition to the chaos that a fire can cause, there is also the issue of eliminating the water damage that usually accompanies it.
Water damage from a fire incident is usually involved because the fire department extinguishes flames with hundreds to thousands of gallons of water which then settles in various areas of the home or business where it shouldn't be.
Don't let a fire event and the smoke that it causes make your home unlivable. Contact our fire and smoke restoration Baton Rouge specialists with 911 Restoration and let us make your property look like new again today!
Fire and Smoke Restorations Require Immediacy
Our experts with 911 Restoration Baton Rouge are the first on the scene after the fire department has done their work. This is because the quicker we get to the site of a fire situation, the quicker we can begin our work to alleviate its effects.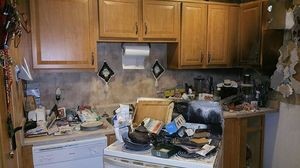 Responding quickly also saves a structure from increasing damage borne from the flame extinguishing water. That is a major reason why our experts will arrive within 45 minutes of your emergency alert call to our headquarters.
Our IICRC certified specialists are also available 24/7/365 for any emergency that flares up, especially fire and smoke restoration Baton Rouge situations.
Beyond our technicians abilities at providing service quickly and at any time our clients need it, our entire company will always put the customer first through thick and thin.
The pervasive nature of smoke and its ability to settle in all areas of your home can linger for years if it isn't handled properly by trained professionals, and that's why you should contact us immediately for any kind of fire restoration need you may be having!
Fire Damage Restoration Starts with Compassion
Being quick to the scene of a fire and smoke restoration project is critical. But equally important is our technician's ability to provide home and business owners with reassurance that this situation will only be temporary and the end result of our work will look better than ever.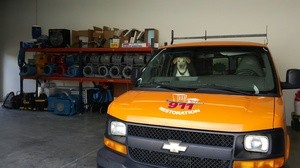 Being there for our clients through every stage of the restoration process is just how our technicians with 911 Restoration Baton Rouge operate.
Our experts care so much about the satisfaction and security of our clients that we will even file the insurance paperwork for them.
We do this because when a homeowner is experiencing the worst of a fire and smoke restoration situation, the last thing they need to deal with is a conversation with their insurance agent too.
Don't allow a fire, the smoke it creates, or the water damage borne from its termination to ruin your home.
Contact our IICRC-certified specialists with 911 Restoration Baton Rouge today and we can take care of everything for you to make it look like new again in no time at all!