Sewage Backup Baton Rouge
When it comes to saving homes from sewage backup issues, there is no one more capable, trustworthy, and dedicated than our experts with 911 Restoration Baton Rouge.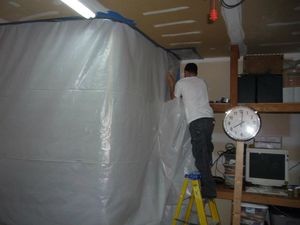 Our teams are all trained exceedingly well and in conjunction with IICRC certification they can handle any kind of sewage backup cleanup issue that your home or business may be experiencing.
Due to the extremely hazardous nature of sewage and the contamination that it causes, our experts suggest not even attempting to take on the challenges that a situation like this present on your own.
Doing so can unnecessarily endanger you and your loved ones with the chances of exposure to a number of harmful pathogens inherent within sewage categories.
Sewage backups carry the additional burden of water damage along with them and this is precisely why our teams are ready to arrive within 45 minutes of your call to begin service immediately on your home or business.
Beyond a quick response time, our expert teams are also able to respond anytime an issue arises 24/7/365 for our clients.
Sewage Cleanup Avoidance Tips
Our experts with 911 Restoration Baton Rouge have been through many different kinds of sewage events, from small toilet overflows to large backups that affect entire plumbing systems.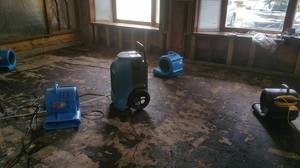 During their time in the field they have developed a number of key takeaways that home and business owners alike can use to protect themselves from the chaos of a sewage backup crisis.
Having your plumbing system as a whole checked by a professional once every few years will help to ensure that there aren't any small clogs or other issues that may develop into larger problems later on down the pipe.
Another method for preventing a sewage backup issue is to remember to not ever attempt flushing items down into the system that it was not prepared to handle.
Septic systems are incapable of handling the influx of items like baby wipes and even multi-ply toilet paper for some homes. A safe rule of thumb is to avoid ever using these items in your home or business.
Taking Care of Customers and their Sewage Backup Cleanup
Professionals with 911 Restoration Baton Rouge are more than ready to handle any variety of sewage backup crisis for you, but beyond this they also take the time to make the event as easy for homeowners to cope with as possible.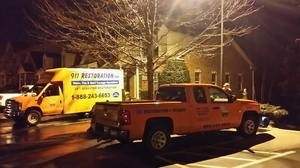 Sewage can be extremely stressful when it arises inside of your home, and this is why our specialists always put the customer needs as priority one in every situation they encounter.
Our teams care so much about customer care, their needs and priorities that they will even go the extra mile to do all of the insurance paperwork for a sewage backup cleanup crisis for our clients.
This saves people the added stress of dealing with their insurance company in addition to the problems associated with a sewage backup Baton Rouge issue.
Don't allow a sewage crisis to spread in your home unabated. Contact our specialists with 911 Restoration Baton Rouge for all the help you need with a sewage backup issue.