Mold Removal Baton Rouge
When it comes to mold removal, there is no one more qualified and trustworthy for taking care of your home or business like our professionals with 911 Restoration Baton Rouge.
We make sure to always put the customer first every step of the way for all restoration projects that we endeavor and this is a major reason why our experts in the field are industry leaders in the area for this work.
Mold contamination can take place in many different ways, but the most common method is for a water damage incident to be improperly cleaned, or not even noticed, which then creates the perfect environment for mold growth to run rampant.
Mold and fungus infestations can form quickly and in some cases can take over an entire water damaged room in under 48 hours.
This kind of rapid movement and the health problems that it can cause are primary reasons why homeowners should have mold taken care of by professionals like ours with 911 Restoration Baton Rouge immediately.
Don't let your wonderful dream home be overtaken by a nasty fungus infestation. Contact our IICRC certified specialists with 911 Restoration Baton Rouge for any help you need with mold removal today!
Mold Growth Prevention Tips
Due to the extremely adept nature of mold to grow almost anywhere with a substrate and a bit of water, it is crucial that mold removal take place immediately after a water based problem occurs.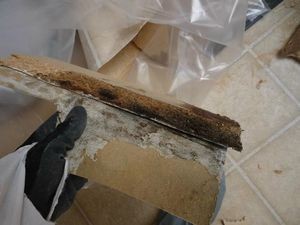 That being said, the best method for avoiding the need for mold removal is preventing it from ever growing in the first place.
Evading mold growth is as simple as thoroughly cleaning up any remaining moisture after a flooding event.
One of the best methods for ensuring that a surface won't be a harbor for mold contamination is to use plenty of bleach to disinfect any area that has been soaked.
Another method for mold growth prevention for those homeowner's who have especially humid homes is to keep a dehumidifier in any location within the home that is prone to moisture collection.
Finally one of the best methods for avoiding mold growth is to use materials that reduce the chances of a mold contamination in the first place such as granite for countertops and backsplashes in both the kitchen and bathroom.
Much More than Mold Removal
Our mold removal Baton Rouge specialists with 911 Restoration have handled all the different mold strains and fungus invasions for every conceivable setting they can exist in. This familiarity in taking on mold contamination is one of the reasons our experts are the leaders in the industry for Baton Rouge.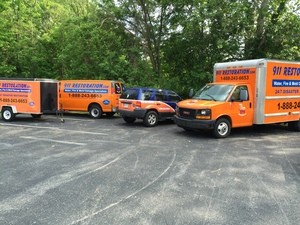 In addition to being mold removal masters, our experts also walk clients through all stages of the mold restoration process so that they are comfortable with every aspect of the work taking place.
Adding to this, our professionals will also file the insurance paperwork for our customers so that they aren't burdened with the added stress of taking on a conversation with an insurance agent in concert with a mold contamination issue.
The staff at 911 Restoration is completely dedicated to the customer experience and that allows us to go the Extra Mile on each and every job that we do. We don't just restore houses, we restore dreams.
Don't allow a mold contamination issue to make your home look bad and smell musty.
Call our specialists with 911 Restoration Baton Rouge today for help with all your mold removal problems immediately!