Disaster Restoration Baton Rouge
Solving the challenges presented by a disaster in Baton Rouge is work that only experts such as our  professionals with 911 Restoration Baton Rouge are capable of providing quickly when you need it the most.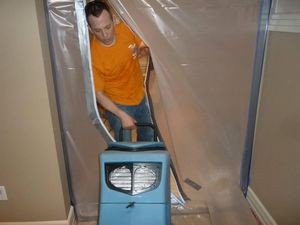 By being in the field for years, our technicians have honed their skills and tradecraft to the point at which they have become the industry leaders in the Baton Rouge area.
No matter what form the disaster takes, from hurricanes to tornadoes, to mass flooding and even fire outbreaks, they handle it with ease in a timely manner and at a great value too.
Alleviating the issues that a disaster restoration Baton Rouge situation can cause such as extraordinary water damage, sewage backups in your home, or even smoke abatement after a tornado induced fire, takes true talent and expertise that can only be gained from years of work in the field.
Dealing with a disaster also requires technicians to be there solving issues as they arise as quickly as possible too. That means you'll need professionals like ours to be at your home or business taking on the chaos within 45 minutes to avoid more damage.
Beyond our team's abilities at arriving quickly to your troubles, we are also capable of providing our expertise to anyone in need 24/7/365.
Don't give any crisis an extra second to do damage to your home. Contact our teams of professionals with 911 Restoration Baton Rouge for help with any kind of disaster work that you need taken care of today!
Disaster Preparation Saves Homes
Our experts with 911 Restoration Baton Rouge know that there are some forms of disasters that can't be prepared for, and there are others that homeowners can help to protect themselves and their homes against.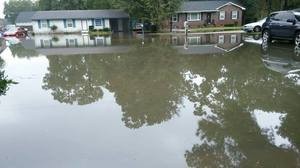 Preparing for Hurricanes can mean many things. From putting your home on stilts to sandbag barriers and even taping the windows, there are many different ways you can save your home from potential damage during a hurricane event.
Avoiding the damage that can be caused by a flood involves knowing that a flood might occur. For the good people of Baton Rouge, the potential for this is a regular menace that should be accounted for.
Preparing for a flood requires simply taking all of your belongings and placing them in an area that is less likely to be inundated such as the second floor of your home if you have one, or even moving your things to a storage unit in a part of town that is more elevated.
Fire disasters can happen to anyone, and this is why simply having fire extinguishers ready and charged in set areas of the home is a critical step in saving them from the effects of such an event.
Sewage disasters can be prepared for by making sure that your backflow valve is in proper working condition and by having your plumbing system inspected at least once every few years.
Disasters Deserve the Best
Solving disaster restoration issues isn't as easy as simply showing up to remove the water from a flood, or the smoke after a fire, it requires expertise developed through years of training and field testing too.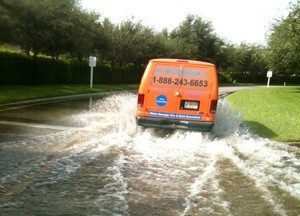 In addition it also requires being able to be there for clients when they need our help the most. A disaster situation also usually involves multiple properties too. This means that your home may not be the only one contacting our specialists for help.
When a flood takes over a neighborhood, or a tornado strikes many homes in a town at once, there is more of a demand for services than there are services to stem the flow of demand.
That makes it even more crucial to have a disaster restoration professional already prepped and in your corner for when these types of situations occur.
Our disaster restoration technicians care about you and your home to such an extent that we will even file the insurance paperwork for our clients so that they don't have to cope with both a disaster in their home and then multiple conversations with their insurance agents on top of that.
Don't let a disaster damage your dream home. Contact our IICRC-certified specialists with 911 Restoration Baton Rouge today and let them solve everything for you immediately!
Serving the communities of Baker, Baton Rouge, Denham Springs, Gonzales, Greenwell Springs, Iberville Parish, Prairieville, Pride, Walker, Zachary and surrounding areas.