Water Damage Restoration Baton Rouge
Solving the troubles caused by water damage is easy for our professionals with 911 Restoration Baton Rouge, and that's why they have quickly grown to become industry leaders in the area.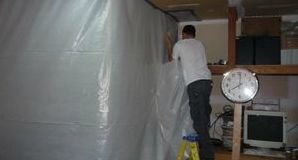 The nature of water damage allows it to invade areas where you least expect it, and cause damage that may not even appear water-borne for extended periods of time.
Quick action is required whenever there is any kind of water related crisis as this will help to prevent the troubles from increasing. Additionally it will keep the costs from soaring for any associated repair work that will be needed.
Moreover being at a water damage scene fastidiously saves the home from the chances of a mold growth or fungus infestation taking hold. So, don't let your beautiful dream home or place of business be overrun by a river of water damage, contact our experts with 911 Restoration Baton Rouge today for any help you need!
Water Damage Prevention Tips
Our experts with 911 Restoration Baton Rouge are fully experienced in all kinds of water exposure issues and this field research has led them to a number of simple tips and tricks that home and business owners can use to prevent damage from ever happening in the first place.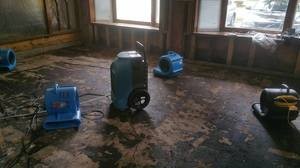 One of the ways that homeowners in Baton Rouge can prevent damage from occurring is by simply cleaning out the gutters and downspouts in their roofing drainage system.
This will help to avoid clogs which can allow for pooling and thus absorption of that water into the roofing layers which can then spread, crack and fail when they are needed the most.
There are even steps home and business owners can take to make sure that they're more secure than usual for hurricane season. One solid method for achieving this is by taping up windows and bolting doors when the rain and winds do come.
A tapped window won't prevent a tree from breaking it, but it could keep the fragments intact enough to provide some level of protection from the rain that follows.
Another method for water damage prevention in Baton Rouge is to check out the hoses and plastic fittings of your water connected appliances. Plastic is said to last forever, but it doesn't and the last thing you want is for a preventable disaster to take place in your home from simply failing to change a cheap plastic fitting.
Call our water damage restoration Baton Rouge staff today and we will go the extra mile to make sure your home or business is dry and clean.
Going the Extra Mile for Water Damage Restorations
Our specialized and highly trained experts know how stressful a water damage incident can be for both home and business owners alike. This is why we always make sure to put the customer first every step of the way.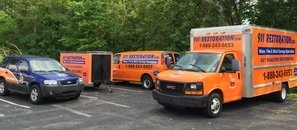 In an effort to make sure that our customers are fully taken care of, our restoration professionals will even do the insurance paperwork for our clients. This way the stress of dealing with a water damage dilemma isn't compounded by the stress of dealing with an insurance agent too.
Beyond their abilities with water removal and all the associated troubles that water damage in general can cause, our teams are locally based which means that they truly care about the health and well-being of the people and homes of the area.
Our staff will even work with homeowners who aren't covered by insurance when a water damage event takes place to provide them with the best restoration work around and at a great value too.
Don't let your lovely home be taken over by water damage for any reason. Contact our water damage Baton Rouge experts with 911 Restoration Baton Rouge today for help with everything immediately!