Mold Removal Zachary
If your home has recently undergone water damage, you need to immediately call the mold removal Zachary team at 911 Restoration of Baton Rouge, so they can give you a free visual mold inspection to check if the excess water has caused a mold infestation.
Once we are on the scene, our IICRC certified mold removal Zachary staff will implement a comprehensive system of remediation that includes:
Water damage restoration

Moisture extraction

Thorough drying techniques

Sanitization

Spore removal

Drywall replacement

Vapor Barriers

Air filters and purifiers

Mold testing

Cleanup services
It is important to address the water damage that has caused the mold to grow inside your household, and when you hire us you can be confident that we know exactly how to do both. By conducting a free visual mold inspection our mold removal Zachary technicians will be able to determine the extent of the infestation. This way both both parties know exactly what work needs to be done.
By keeping our service representatives available 24/7/365, we make it possible for you to schedule an appointment with us as soon as you notice any signs of mold in your home, so call our mold removal Zachary agents today.
Our Mold Removal Techs Make Fungus Removal And Cleanup Easy
We have many years of experience eradicating all types of mold from many different homes. Since fungus likes to live in places that are out of sight, our mold removal Zachary specialists check all the deep, dark corners of your home to locate the source of the infestation.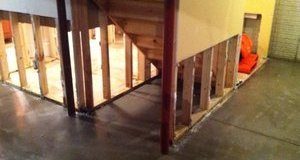 We check in the basements, attics, crawlspaces, air vents, underneath floorboards, between walls, inside ceilings, under carpeting and behind wallpaper.
We will even inspect the items in your home, such as furniture, to make sure mold is not damaging your personal items.
Our mold removal Zachary pros will also check deep in the carpet if it has been saturated with water, especially if it is composed of long fibers that allow for proper coverage.
We just want to provide you with care you and your family deserve, so call our mold removal Zachary crew today, and we will go the extra mile to sanitize your home.
Our Mold Removal Pros Will Always Be On Your Side Throughout This Process
It can be overwhelming to be told that you have mold sharing a living space with you. There are many different types of mold, some which are benign and others that can be damaging to your health, and we have the tools and know-how to mitigate them all.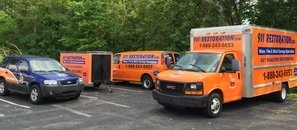 Homeowners need to know that mold has the potential to cause health issues to everyone who is breathing in the spore and particles, which include wheezing, headaches, coughing, sneezing and itchy eyes.
For these reasons, our mold removal Zachary unit takes these incidents very seriously. We want to be there for you around the clock to answer any questions you may have about the renovations process, and putting to bed any concerns that you may have about the process.
Our priority is to make you feel comfortable and safe throughout this entire ordeal, and by providing you with the highest level of customer service, we hope to prove our dedication to you.
Call our mold removal Zachary techs at 911 Restoration of Baton Rouge today and we will give you the fresh start you need to have a full recovery from a mold infestation.