Water Damage Iberville Parish
We understands that water damage needs to be abated immediately in an effort to minimize repairs and cost, which is why the water damage Iberville Parish pros at 911 Restoration of Baton Rouge are available 24/7/365 to act quickly.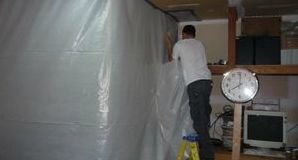 We want get to work on remediating your water emergency within 45 minutes of receiving your urgent call every time, no matter what time of the day or night.
Our IICRC certified water damage Iberville Parish crew will give you our same day service in addition to a free home inspection, that way we can get an idea of the extent of the work involved in repairing your home.
Make sure to contact us at the first signs of water damage, and we will get started with implementing whatever mitigation services are necessary, such as:
Odor Control

Toilet overflow sanitization

Pipe bursts remediation

Washer hose bursts correction

Mold and fungus infestation cleanup

Water heater leak repair

Fire sprinkler malfunction restoration

Flooded basement water removal

Flooded crawlspace cleanup

Sanitization

Black water cleanup
Should you need to ask about the water damage or mold growth that may be occurring in your household, contact our water damage Iberville Parish unit today and we will give you all the information you need to make things as easy as possible.
We Will Keep Your Home Protected Against The Effects Of Water Damage
Even if you are proactive in keeping your home maintenance up-to-date, sometimes avoiding accidents, malfunctioning home appliances, disrupting sewage systems and harsh weather can be impossible.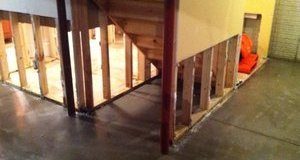 Getting our water damage Iberville Parish operation to your home to give you a free visual mold inspection is the best way to get your household back to normal after it has been invaded by water.
Mold can cause everyone living with it to begin to experience health issues, usually in the form of allergy-like symptoms, but they can potentially be as serious as respiratory issues.
Your health is most important to our water damage Iberville Parish workers, so we make sure to offer same day service for water damage restoration in order to avoid a mold infestation in the first place.
So, call us today and we will go the extra mile to keep your home free of all water damage and mold growth.
Our Flood Damage Experts Will Help You Every Step Of The Way
Our water damage Iberville Parish members will file your insurance claim for you to make sure you get the water damage coverage you deserve from your homeowner insurance.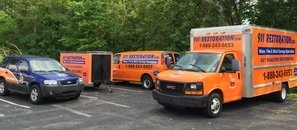 Most homeowner's insurance will cover water damage services that are for damages that occurred within the home, and not any issues that occurred from outside issues.
If floodwaters invade the home due to outside influences, such as if a nearby body of water flooding over, then our water damage Iberville Parish techs want you to be aware that you will need a separate flood insurance policy to get coverage.
We are familiar with all different types of policies, so you can trust us to file your claim for you on your behalf, including submitting your information and doing everything we can to get you a low deductible.
Our water damage Iberville Parish experts at 911 Restoration of Baton Rouge makes sure their customers get the fresh start they need, so call us the moment you find water in your home.